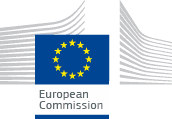 Seal of Excellence for Horizon 2020 SME Instrument Phase II Project Proposal
Comac Medical has received a certificate (Seal of Excellence) delivered by the European commission as the institution managing Horizon 2020 for its project proposal for Phase II of SME Instrument.
The so called – Seal of Excellence is a quality label, awarded to project proposals submitted for funding under Horizon 2020.
The project proposal of Comac Medical has been classified by the European commission as highly innovative which coincides with the conclusions of the final report from Phase I. The report states the considerable novelty and commercial potential of the validation of SB-FrEBT biomarker through a new medical device.
The Seal of Excellence is given to project proposals which succeeded in
passing all of the stringent selection and award criteria
but could not be funded under the available Call budget. The 'Seal' identifies, therefore, promising project proposals which merit funding from alternative sources (public or private), i.e. national, regional, European or international.
The Seal of Excellence is an additional confirmation of the conducted assessment of Comac Medical in IMP³rove – an instrument provided by the European Commission for measurement of the innovation potential of a company. The IMP³rove Assessment report from October 19, 2015, which is a valuable indication of the SME competitive position, shows the positive innovation management performance of Comac Medical, which is the same with the Growth Champions, with overall score of 58% in a benchmarking class of all countries and above the average score of 54%.
For more information, please see: http://ec.europa.eu/programmes/horizon2020/en