Dr. Milen Vrabevski visits Bulgarian community in Albania
April 20, 2017
On April 18, 2017, Dr. Milen Vrabevski, Chairman of the Bulgarian Memory Foundation, visited the cities of Bilishta and Korcha, Albania.
The purpose of Dr. Vrabevski's visit was to meet representatives of the Bulgarian community and discuss future joint initiatives between local organizations and the foundation. During his visit he also met with students from two Bulgarian language classes "St.St. Cyril and Methodius "and invited them to participate in the Autumn Seminar of the Bulgarian Memory Foundation.  Dr. Vrabevski gave a donation for the development of the two classes.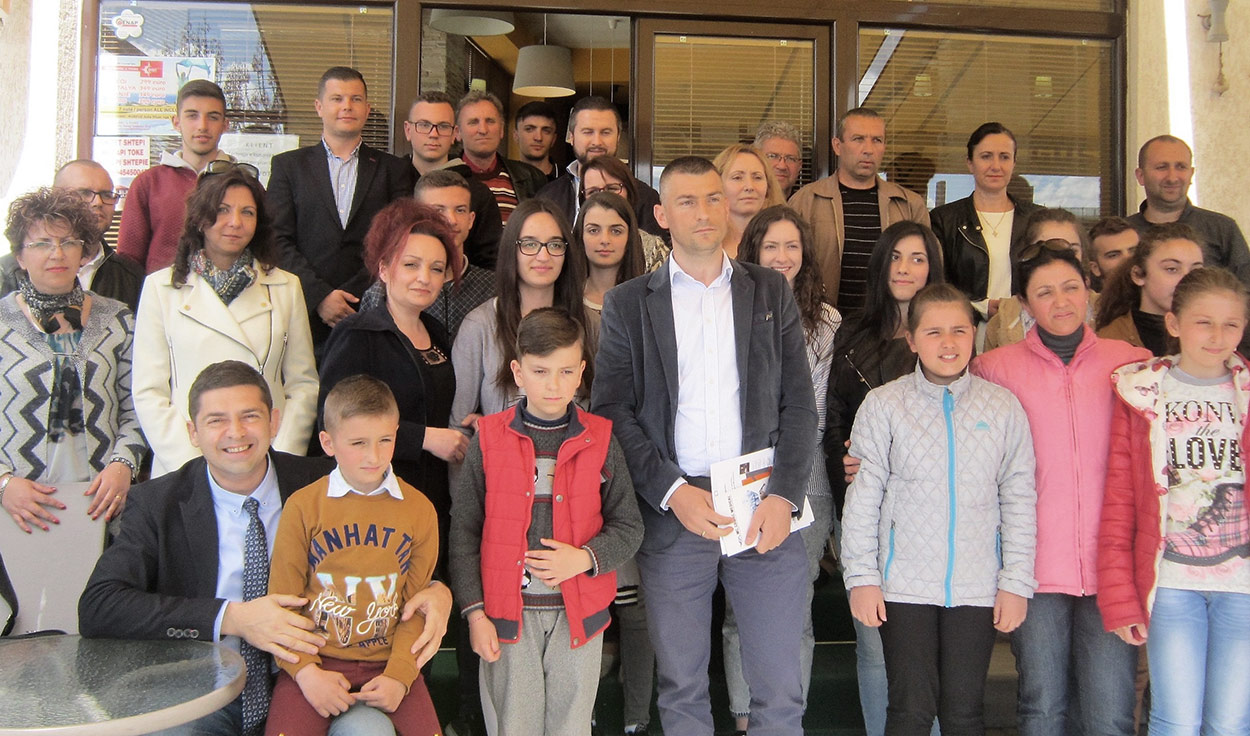 During his visit to the city of Bilishta, Devon district, Dr. Vrabevski also spoke with the mayor of the city, Mr. Bledion Nalbati, who expressed his wish for further cooperation and joint initiatives with the Bulgarian Memory Foundation, and stressed the good relations between Bulgarians and Albanians on the territory of the municipality.  In the district city of Korcha, Dr. Vrabevski visited the Bulgarian-Albanian Friendship Society and talked with representatives of the Bulgarian community. He provided resources for the operation of the organization and committed to future joint activities. The meetings in Bilishta and Korcha were attended by the Chairman of the Albanian-Bulgarian Friendship Society Dimitri Nikola, the Deputy Chairman Ervis Talyuri and the Secretary Yani Nicola.
Before the present representatives of the community, Dr. Vrabevski said he was ready to actively support a pro-European mayor candidate of Mala Prespa – a region with 9 Bulgarian villages.
At the end of May, Dr. Vrabevski is planning a joint visit in Albania with Rosen Plevneliev, President of Bulgaria (2012-2017) and Chairman "Solutions for the future" foundation, and with EP member Dr.Andrey Kovachev, who actively works in the EP for the recognition of our minority in Albania.
This visit of Dr. Milen Vrabevski to the Albanian cities with representatives of the local authority and the Bulgarian community is part of the activity of Bulgarian Memory Foundation related to implementation of educational initiatives for integration and socialization of the Bulgarian communities from our historical diaspora.