For the first time in Bulgaria it was presented an innovative method to treat speech problems in children with autism

Harry Schneider, PhD, MD present on the reasons why children with classical autism cannot speak. He present the results of treating these children with transcranial direct current stimulation (tDCS ).

On June 16, Comac Medical received a grant from Enterprise Europe Network (EEN) to participate in Biomedical partnership event, incorporating all aspect of healthcare and life sciences. The event took place in Liverpool – the North West England, which is one of the UK's top three biomedical clusters and home to the largest single site clinical campus.
Comac Medical owns a highly innovative project proposal which has been awarded with a Seal of Excellence by the European Commission.
Comac Medical has successfully completed Phase 1 of Horizon 2020 SME Instrument and has submitted the project report which has been approved by the European Commission.
Comac Medical has conducted an assessment in IMP³rove – an instrument provided by the European Commission for measurement of the innovation potential of the company, which ranked the company among the growth champions in Europe.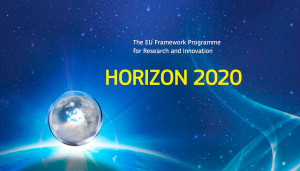 Comac Medical has been selected to participate in Horizon 2020 Program. Please click here for more information regarding the program.
Horizon 2020 Innovation Business Breakfast 06.10.2015
Comac Medical, as participant in Phase I of the Horizon 2020 SME Instrument, was invited to a business breakfast which took place on 06.10.2015 in the premises of EEN – Bulgaria. The event was organized by Cleantech Bulgaria together with Green Business Network and the Applied Research and Communications Fund.
Expansion of Clinical Operations in Albania and Kosovo
We have added Albania and Kosovo to our geographical reach and we now cover 16 countries in CEE and the Baltic region.
Horizon 2020 Visit of Commissioner Carlos Moedas in Bulgaria 08.10.2015
Comac Medical, as participant in Phase I of the Horizon 2020 SME Instrument, was invited to participate in the conference which took place as part of the visit of Carlos Moedas, European commissioner for research, science and innovation, in Bulgaria. The event was organized by the Bulgarian Ministry of Science and Education together with the Research and Innovation Department of the European Commission.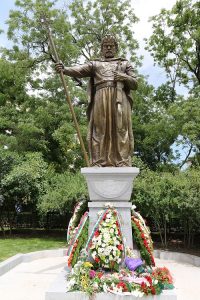 Dr. Vrabevski, chairman of Bulgarian Memory Foundation, together with the President of Bulgaria Rosen Plevneliev, the Bulgarian Patriarch Neofit and the Mayor of Sofia Yordanka Fandakova dedicated a monument to the Bulgarian tsar Samuil in the center of Sofia on 08.06.2015.
Participation in Clinical Outsourcing World, London, UK
Comac Medical Ltd. took part in Clinical Outsourcing World Event in London on 9-10 March 2016, with four delegates and own booth.