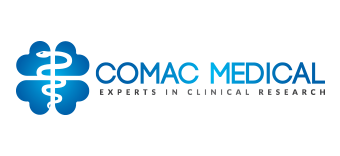 RAPID COMPANY GROWTH AND EXPERIENCE
COMAC MEDICAL Ltd is a privately owned Full Service CRO, founded in 1997 by Milen Vrabevski, MD. Due to the successful development of the company and the clinical research enterprise in general for the Balkans, during the last 16 years our strategic horizon exceeded the boundaries of our region. At present COMAC MEDICAL has an unique position to coordinate expertise from several Balkan countries, as well from the Baltic region (since 2009) and to reach scope for exchange of knowledge and best practice on the field of clinical research and development. In 2013 Comac Medical has extended its operations in Hungary and Poland, in 2015 in Albania and Slovenia, in 2016 – Greece, Cyprus and Germany, 2017 – Kazakhstan, 2018 – USA.
ONGOING COMPANY STAFF EDUCATION AND TRAINING
In order to maintain a high level of clinical research excellence we stress on continuous staff development initiatives and programs:
Internal and External GCP Trainings, Site/Protocol Specific Trainings, Regulatory Compliance and Investigator Seminars, Sponsor SOP Trainings, Investigator Meetings, QMS updates trainings, etc.
COMAC MEDICAL has been the promoter of numerous events related to GCP and regulatory educational initiatives for investigators and independent, regulatory ethics committees in several Balkan countries – Bulgaria, Macedonia, Serbia, Montenegro, Bosnia and Herzegovina. Comac Medical has been approached by the Health Authorities in Kosovo, to provide professional guidance and support in implementation and development of the clinical research standards as per EU and worldwide requirements.
COMAC MEDICAL has developed its own internal SOPs to ensure the accurate performance of study procedures. Being ISO certified and re-certified since 2004 proves that our Quality Management System is working as per the accepted standards. Our competence and flexibility are certified by the positive results of all system and site audits, since the beginning of 2001. The successful development and introduction of our Clinical Trial Management System lead to a better study performance. It is a proven guarantee for the successful trial accomplishment and reliability of clinical data.