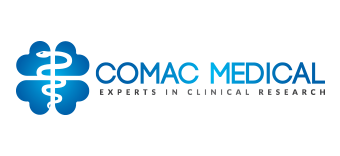 Comac Medical
Founded in 1997 by Dr. Milen Vrabevski, Owner and CEO. More about his professional and social activitiies you can find here.
Biography: Milen Vrabevski, MD
Operations
A full-service privately owned boutique CRO/SMO with more than 290 full-time employees, operating in 24 European countries covering population of over 390 mln: Bulgaria, Romania, Serbia, Macedonia, Croatia, Bosnia and Herzegovina, Montenegro, Moldova, Georgia (South Eastern Europe), Lithuania, Latvia, Estonia (Baltic region), Poland, Hungary, Slovenia, Kosovo, Albania, Cyprus, Greece, Germany, Kazakhstan, United Kingdom, Czech Republic, Turkey and USA.
Services
From Protocol to Final Report through RA consultancy, Clinical Monitoring, Site Management, GxP Auditing, Bioanalysis (LC-MS/MS), Statistics and Data Management.
Network
Coverage of 24 countries with access to healthcare facilities, Key Opinion Leaders and large patient pools.
Clinical Research Center for Phase I Trials
University Hospital-based Clinical Research Unit with large patient/ healthy volunteers database and extensive referral physicians' network.