Comac Medical laboratories are equiped with the latest technology and instrumentation, and are located in company early phase facility.
Comac Medical provides a wide range of Laboratory services specifically for clinical trial purposes.
We welcome the opportunity to visit our early phase premises along with our laboratories. Please contact us at  bd@comac-medical.com for additional information and demonstration.
8 years LC-MS/MS experience in bio-analysis in the field of clinical trials:
14 in-house developed and validated analytical methods
Over 25 000 analyses performed
More than 25 years of experience in therapeutic drug analysis/management
Over 50 in-house developed and validated methods for therapeutic drug monitoring and toxicology with chromatographic techniques
Participation in international proficiency testing programs
Hematology, Clinical and Special Chemistry, Immunology, Microbiology, Biomarkers assessments; Method development and validation
Sample Handling, Management and Storage
Preparation of Laboratory Kits and Patient Forms
Logistics and Shipment Monitoring
Bioanalytical method development (LC-MS/MS)
Bioanalytical method validation in compliance with GLP, EMA and FDA requirements; Validation Report preparation
Study sample analysis; Analytical report preparation
BioAnalytical Laboratory equipment:
Mass spectrometer Xevo TQ-S coupled with Acquity UPLC, Waters, which provides:
The highest selectivity and specificity allowing fast and efficient analysis of biologic samples
Ultimate accuracy and reproducibility
Wide linear dynamic range and low sensitivity limits
Ion transfer optics and H-SRM (Selected Reaction Monitoring) function for optimal signal-to-noise (S/N) ratio, allowing quantitation at the lowest levels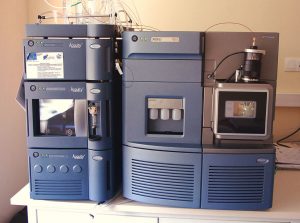 Clinical Laboratory equipment:
Architect ci4100 Analyzer (Clinical Chemistry & Immunoassay), Abbott
CELL-DYN Ruby Analyzer (Hematology), Abbott
Stat Profile pHOx Ultra, Blood gas and electrolyte analyzer, Nova Biomedical
ELISA Reader, Anthos