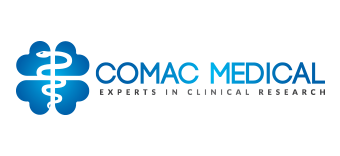 Comac Medical Ltd. follows the basic business principles – meeting client expectations and maintaining the quality level of the company product or service; includes a commitment to constant development and optimization of the work process and company standards for quality and efficiency. This is achieved by:
Working in compliance with all applicable local and international quality regulations and standards;
Maintaining excellent quality management system in which the processes are documented in respective QMS documents;
Directors/Managers are accountable to ensure procedures are in place that adequately define the expectations for work that supports, or directly affects, product/ service quality, product/ service registration and/or data that supports product/ service quality and patient safety;
Ensuring staff qualification by a system for continuous education and training;
Establishing and keeping the best possible ethical standards;
Implementation of processes for escalating issues to ensure product/ service integrity and patient safety are in place;
Implementing and measuring staff performance by key performance indicators (KPIs);
Ensuring effective oversight of any critical external provider carrying out work on behalf of the company.
Encouraging each person in the company to be accountable for ensuring product/ service quality, and patient safety.
Read More...
The Quality Policy provided by Comac Medical leads to:
Strengthening of the company position on the international market.
Successful implementation of a policy for retaining the current and for attracting new clients.
Mutually beneficial co-operation with clients and external providers, improvement of customer satisfaction.
Adequate selection of external providers for the supportive and/ or outsourced processes.
Compliance with national and international regulatory requirements and guidelines.
Adherence to professional and ethical standards.
Continuous professional development, personal growth and motivation of the employees.
Optimization of the resources necessary for maintaining the Quality Management System and for achieving the quality goals.
Development and continuous improvement of sustainable company structure in compliance with the best practices.
Protection of company and client's reputation and business.
Protection of the patients' safety and the quality of data supporting regulatory submissions.
The Quality Policy is implemented to control the quality of the main activity of the company – the conduct of clinical trials. It provides a framework for establishing quality objectives that easily mark the company product for each trial. The benchmarks for this framework are the following outcomes of a project:
Timely execution of feasibility projects;
selection of appropriate countries/ sites/ investigators for performing feasibility studies; creating feasibility questionnaires;
timely initiation of the study within client's expectations;
timely completion of a planned enrolment period;
successful recruitment of targeted number of eligible subjects ;
adequate monitoring by company CRAs;
adequate continuous training of the site staff ensuring strictly adherence to the protocol, GCP and regulatory requirements
adequate line of communication with project management;
timely provision of study data with high quality to Data Management and timely closure of study database;
timely execution of QoL projects and translation tasks;
prompt reporting and resolution of safety events;
preparation of adequate safety update reports; reporting to XEVMPD;
adequate submission and communication with EC and RA for the whole period of the study;
lack of critical findings from audits and inspections for the study.
POLICY OF ETHICS AND BUSINESS CONDUCT
Comac Medical is a recognized leader in clinical research, providing innovative and non-conventional solutions of high quality for unmet pharmaceutical industry needs. Comac Medical performs its business in a responsible and ethical manner and with a commitment to sustainable development, respecting the needs of the individual, the society and the environment.
All Comac Medical employees have responsibility to foster and protect company reputation. Therefore non-ethical behavior and attitude are not tolerated.
Company's image depends on the behavior of its employees. Every Comac Medical employee contributes to Comac Medical's image as a company through his/her working behavior. Since Comac Medical is doing business on a worldwide basis, employee's breach of Company's ethics and business policy in one country may have negative implications for Comac Medical globally.
Comac Medical provides its employees with the appropriate information, instructions, guidance and support they need to comply with Comac Medical's standards of business integrity.
Read More...
At Comac Medical, performance is not only measured by the results achieved, but also by the way these results were achieved.
Comac Medical complies with applicable regulations for bribery or any other form of corrupt business, insider trading laws and regulations and has established rules to protect insider information and prevent insider trading. Comac Medical condemns and prohibits bribery and all other forms of corruption. We comply with applicable competition laws and not disturb or hinder legitimate competition in any anticompetitive manner.
Comac Medical follow all applicable laws and external accounting standards and ensure that the information it supplies to its clients and auditors, as well as regulatory agencies and government bodies provides a true and fair view of its financial situation.
All processing of personal data is in compliance with data protection laws and Comac Medical principles.
Comac Medical's integrity depends on the behaviour of its employees.
Comac Medical strongly strives for a culture of mutual trust that encourages the free exchange of views across all organisational levels. A liberal working environment is critical to our success. By fostering a two-way dialogue and playing an active role in it, each Comac Medical employee can make a difference.
The privacy of personal information is important to Comac Medical and Comac Medical will use any personal information only in accordance with the terms of this Privacy Policy. Comac Medical only collects personally identifiable information about any individual if the individual chooses to give it to Comac Medical. We do not share any of the personally identifiable information with third parties for their own marketing use. All information is collected, processed and stored according to the requirements of the European Union (EU) Data Protection Directive.
Read More...
Please review this Privacy Statement to learn more about how we collect, use, share and protect information online.
This Policy applies to all Personal Information, either in electronic or paper format, received by Comac Medical in the EU or a country where Comac Medical operates.
Personal Information is any information or set of information that identifies or could be used by or on behalf of Comac Medical to identify an Individual. Personal Information does not include information that is anonymized such that an Individual cannot be identified.
Individual is any real, actually existing, person located in the European Union or a country where Comac Medical operates whose personal information is shared with Comac Medical.
Third party is any entity different than the individual and Comac Medical.
European Union Data Protection Directive is Directive 95/46/EC of the European Parliament and of the Council of 24 October 1995 on the protection of individuals with regard to the processing of personal data and on the free movement of such data.
Personal identifiable information

Comac Medical is registered data operator and is working in accordance with all applicable legislation. Comac Medical collects personal information for operational purposes only. All personal information is collected, processed and stored in compliance with data protection laws. Personal data could be collected by Comac Medical both on paper and/ or electronically.

Collected Information through Comac Medical website

Comac Medical website could be visited without providing any personal information.

Comac Medical automatically receives certain types of information whenever an individual interacts with us on our site. Automatic technologies and services Comac Medical uses may include, for example, web server logs/IP addresses and third party application and content tools such as:
Web Server Logs/IP Addresses: An IP address is a number assigned to a computer whenever it accesses the Internet. All computer identification on the Internet is conducted with IP addresses, which allow computers and servers to recognize and communicate with each other. Comac Medical collects IP addresses to conduct system administration and web site performance review.
Cookies: A cookie is a piece of information that is placed automatically on an individual computer's hard drive when somebody accesses certain web sites. The cookie uniquely identifies an individuals' browser to the server. Comac Medical site uses cookies.
Aggregate information: In some cases Comac Medical may remove personal identifiers from data an individual has provided and maintain it in aggregate form. This data may be combined with other information to produce anonymous, aggregated statistical information (e.g. number of visitors, originating domain name of the Internet Service Provider), helpful to us in improving our products and services.
Security
Comac Medical uses technology and security precautions, rules and other procedures to protect the personal information from unauthorized access, improper use, disclosure, loss or destruction. To ensure the confidentiality of an individual's information, Comac Medical uses also industry standard firewalls and password protection.
Use of Data
Comac Medical, including all its subsidiaries, divisions and groups worldwide and/or the companies we hire to perform services on our behalf will use any personally identifiable information an individual chooses to give us to comply with the individual's requests. We will retain control of and responsibility for the use of this information. Some of this data may be stored or processed at computers located in other jurisdictions whose data protection laws may differ from the jurisdiction in which the individual lives. In such cases, Comac Medical will ensure that appropriate protections are in place to require the data processor in that country to maintain protections on the data that are equivalent to those that apply in the country in which the individual lives or if no specific legislation is present, the protections set in the European Union Data Protection Directive.
Data Sharing and Transfer
Comac Medical may share personally identifiable data about an individual with various outside companies or clients for the purposes of performing its main activities or to fulfill legal requirements. Comac Medical may also share personally identifiable data with our company's subsidiaries and affiliates. All these companies are required to comply with the terms of our privacy policies
We may also disclose personally identifiable information for these purposes:
to respond to appropriate requests of legitimate government agencies or where required by applicable laws, court orders, or government regulations; or
where needed for corporate audits or to investigate or respond to a complaint or a security threat.
No Third-Party Direct Marketing Use: Comac Medical will not sell or otherwise transfer the personally identifiable information an individual provides to us at our web sites or in person to any third parties for their own direct marketing use.
Privacy Policy for Children
Comac Medical does not collect any personally identifiable information from anyone we know to be under the age of 18 without the prior, verifiable consent of his or her legal representative. Such legal representative has the right, upon request, to view the information provided by the child and/or to require that its deletion.
Links to Other Sites
Comac Medical website contains links to a number of web sites that may offer useful information to our visitors. This Privacy Policy does not apply to those sites. It is recommended that an individual communicates to them directly for information on their privacy policies.
Updates to Privacy Policy
From time to time, Comac Medical may revise this Privacy Policy. Any such changes to this Privacy Policy will be promptly communicated on its webpage page. Continued use of our sites and services provided to individuals after receiving notice of a change in our Privacy Policy indicates the individual's consent to the use of newly submitted information in accordance with the amended Comac Medical Privacy Policy.
How to Contact Comac Medical
For questions or if you wish to contact Comac Medical for any reason, please contact us in writing (by post), as follows:
Comac Medical Ltd.
South Side Business Center
Maystor Aleksi Rilets 38 Str.
1618 Sofia
Bulgaria
or by telephone: +359 2 8921000