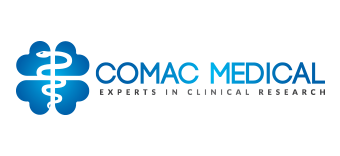 Our Vision
Comac Medical strives to be the premier provider of clinical trials in Eastern and Central Europe, the Baltics and Caucasus area to the bio/pharmaceutical and medical device industries, for development and marketing of new medical therapies.
Our Mission
Our mission is to deliver expert, high quality clinical development services and to create unique opportunities for combining the advantages of the pharmaceutically sponsored Clinical Research with the experience of the Academic teams in the countries.
Our Values
We are passionate about our clients, innovative, constantly searching for new ideas that drive growth.
We give ourselves the freedom to succeed. We trust each other, we're open and challenging. We behave as a team.
We're proud of what we do – we act sensitively with the highest standards of integrity and social responsibility.
We will strive to be the best – always learning, always improving. We set high standards and then try hard to exceed them. We deliver results, win where we compete and celebrate our success.
We value each other – we seek and benefit from diverse people and perspectives. We strive to create mutually fulfilling relationships and partnerships.